How To Use Edible Flowers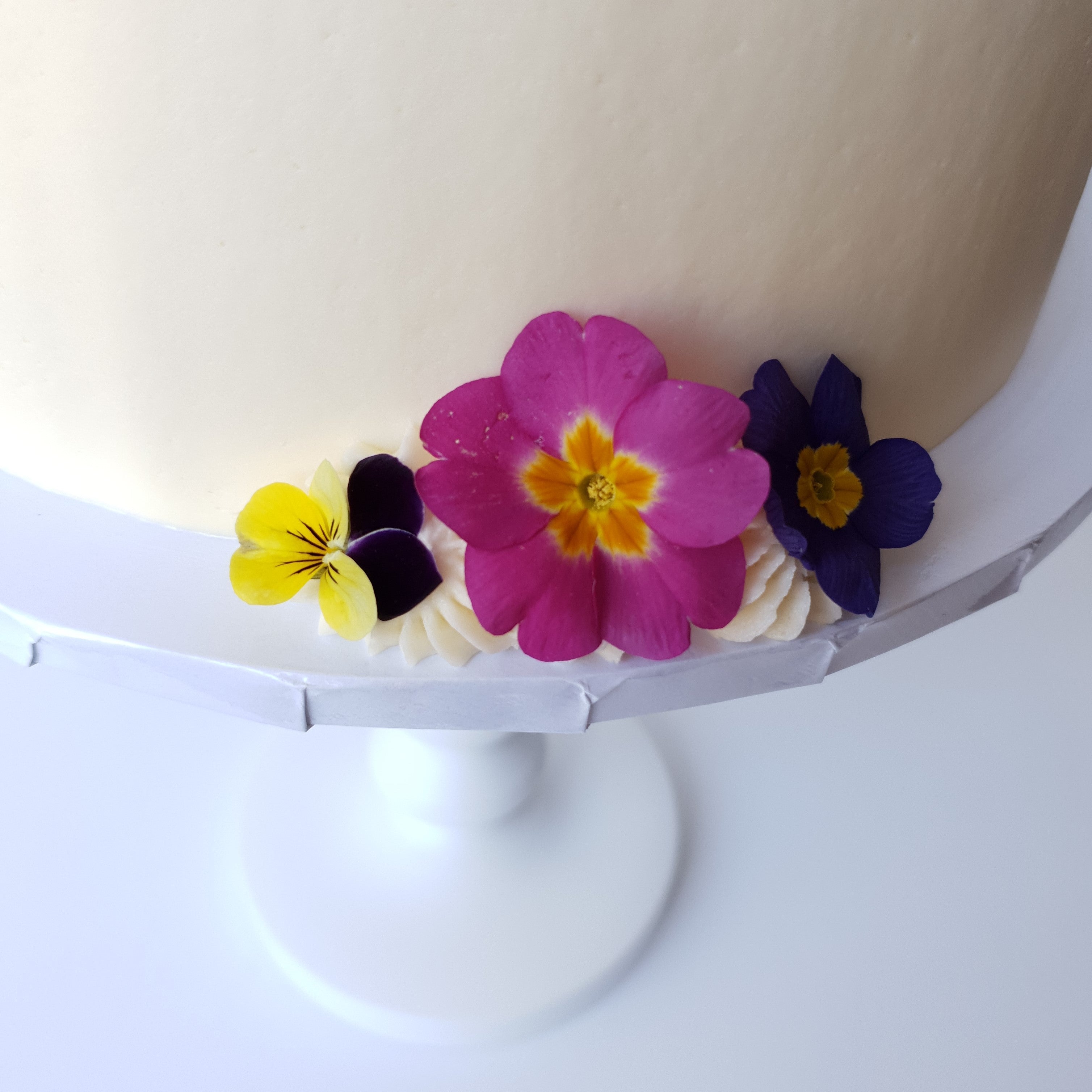 There are so many uses for edible flowers it's hard not to love them! The most popular being wedding cakes. With an increasing demand for show stopping wedding cakes edible flowers are the perfect decoration, depending on the season they come in all shapes and colours and you'll be sure to find something to match your theme/style. Mixologists have been using edible flowers for years in their cocktails and a recent trend for parties is to freeze edible flowers in ice cubes.
While edible flowers are a beautiful addition for your occasion buying them can be a minefield. In my experience as a wedding cake maker, I've been to many florists in the hunt for flowers which are safe and non-toxic to use on my cakes. While the florist may be able to tell you which flowers are edible they cannot guarantee the flowers have not been sprayed with chemicals.
Commercial flowers you would normally buy from your local florist are sprayed with chemicals and are unfit for human consumption even if they are edible. Even if you grew edible flowers in your back garden and didn't spray them with chemicals when your neighbour sprays their flowers across the fence the wind will blow those chemicals onto your carefully grown flowers. Therefore, it is always important you source a certified organic supplier who can guarantee the flowers are safe to eat.
Here at Rana's Delights we have carefully selected our trusted supplier to provide us with the safest and most beautiful flowers!